Posts from —
February 2012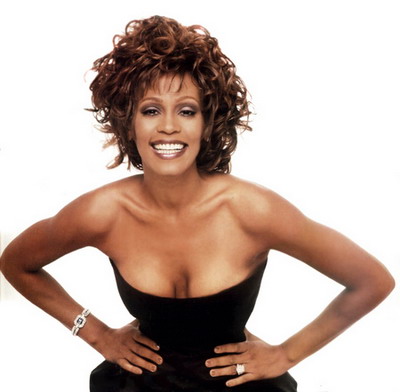 Whitney Houston (August 9, 1963 – February 11, 2012), one of the most inspirational singers of our time, has passed away.
Many of us are deeply saddened by and still coming to grips with the tragic news of her death – I remember particularly, fondly singing to One Moment In Time, one of Whitney Houston's Greatest Hits, when I was both a participant and coach at POE. There were so many wonderful memories… all encapsulated in that one song.
Today (Valentine's Day), I want to pay special tribute to Whitney Houston with a list of some of her most inspirational quotes and sayings (in my humble opinion). Now I know there are a lot of speculations on the circumstances surrounding her death… such as if it's alcohol and drugs related and so on… Why don't we choose to remember Whitney for the great life she has lived and the million of lives around the world she has inspired instead?
"God gave me a voice to sing with, and when you have that, what other gimmick is there?" – Whitney Houston
"My mother taught me that when you stand in the truth and someone tells a lie about you, don't fight it" – Whitney Houston
"I believe that children are our future. Teach them well and let them lead the way. Show them all the beauty they possess inside" – Whitney Houston
"Growing around [great musicians], you just can't help it. I identified with it immediately. It was something that was so natural to me that when I started singing, it was almost like speaking." – Whitney Houston
"I decided long ago never to walk in anyone's shadow; if I fail, or if I succeed at least I did as I believe" – Whitney Houston
"Nobody makes me do anything I don't wanna do, it's my decision. So the biggest devil is me, I'm either my best friend or my worst enemy" – Whitney Houston
"No matter what they take from me, they can't take away my dignity. Because the greatest love of all…Is happening to me" – Whitney Houston
"I hope life treats you kind, and I hope you have all you've dreamed of. And I wish to you, joy and happiness. But above all this, I wish you love" – Whitney Houston
And here's a funny one…
"I like being a woman, even in a man's world. After all, men can't wear dresses, but we can wear the pants" – Whitney Houston
RIP Whitney, you'll always be remembered as an inspiration =)
Incoming search terms:
February 14, 2012 No Comments