7 Personal Development Lessons From Harry Potter And The Half-Blood Prince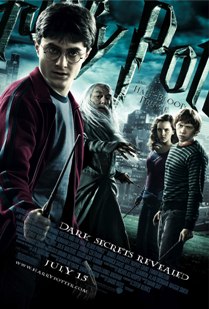 I caught "Harry Potter and the Half-Blood Prince" on Saturday night and just wanted to share some lessons I got from the movie…
1) We all face conflicts, dilemmas and obstacles now and then. That is a given. It's how we handle them that makes the difference.
2) If you like someone, tell him/her. Otherwise how would he/she know?
3) Choices have consequences.
4) Sometimes, you need someone to push you to do the things that you must do… that you don't want to do.
5) Beliefs are extremely powerful – You don't need to drink a lucky potion to be "lucky". You just need to believe you did. Actually it's in you all along – You can do anyhing you set out to do… All you need is to believe in yourself.
6) Encouragement is important. Remember to give it generously.
7) Life goes on…
Feel free to leave a comment to add on lessons you have learned from the movie =)
***************
Love this article? Sign up for my FREE Personal Development Email Newsletter today to receive more articles like this!
Tagged as: Harry Potter And The Half-Blood Prince · Harry Potter And The Half-Blood Prince Life Lessons
Or check out this highly recommended personal development product...
If you've enjoyed this article, please make a small $5 donation to support this blog: