A Tribute to Steve Jobs, February 24, 1955 – October 5, 2011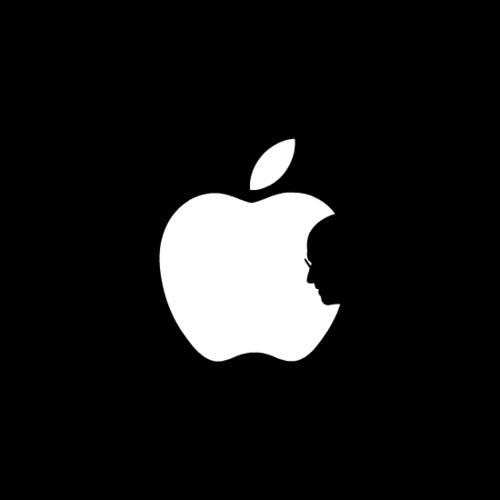 I just woke up to the saddest news…
Steve Jobs, Founder and ex-CEO of Apple (without a doubt, one of the most innovative and successful companies of our generation) and father of the iPad, iPhone, iPod, iMac and iTunes is DEAD.
At first, I thought it was just a cruel joke… just another facebook and google+ hoax… Sure, I know Steve Jobs had been courageously battling with cancer and other health issues in recent times but the news of his death came too soon and remains a shock to millions, dare I say billions of his fans like me, all around the world who cannot imagine a world without the iPhone, one of the greatest inventions of the past decade, if not century.
The true mark of a great man can be seen in what other great men, including and especially his competitors, have to say about him upon his passing…
Bill Gates, undeniably Steve Jobs' closest rival had this to say about him:
I'm truly saddened to learn of Steve Jobs' death. Melinda and I extend our sincere condolences to his family and friends, and to everyone Steve has touched through his work. Steve and I first met nearly 30 years ago, and have been colleagues, competitors and friends over the course of more than half our lives. The world rarely sees someone who has had the profound impact Steve has had, the effects of which will be felt for many generations to come. For those of us lucky enough to get to work with him, it's been an insanely great honor. I will miss Steve immensely.
Walt Disney Company president Bob Iger said in regards to Jobs:
Steve Jobs was a great friend as well as a trusted advisor. His legacy will extend far beyond the products he created or the businesses he built. It will be the millions of people he inspired, the lives he changed, and the culture he defined. Steve was such an "original," with a thoroughly creative, imaginative mind that defined an era. Despite all he accomplished, it feels like he was just getting started. With his passing the world has lost a rare original, Disney has lost a member of our family, and I have lost a great friend. Our thoughts and prayers are with his wife Laurene and his children during this difficult time.
President Barack Obama paid his tribute to Jobs in this way:
Steve was among the greatest of American innovators – brave enough to think differently, bold enough to believe he could change the world, and talented enough to do it. By building one of the planet's most successful companies from his garage, he exemplified the spirit of American ingenuity. By making computers personal and putting the internet in our pockets, he made the information revolution not only accessible, but intuitive and fun. And by turning his talents to storytelling, he has brought joy to millions of children and grownups alike. Steve was fond of saying that he lived every day like it was his last. Because he did, he transformed our lives, redefined entire industries, and achieved one of the rarest feats in human history: he changed the way each of us sees the world.
American director Steven Spielberg said:
Steve Jobs was the greatest inventor since Thomas Edison. He put the world at our fingertips.
FaceBook founder Mark Zuckerberg wrote on his Facebook page:
Steve, thank you for being a mentor and a friend. Thanks for showing that what you build can change the world. I will miss you.
And Apple CEO Tim Cook wrote to the world:
Apple has lost a visionary and creative genius, and the world has lost an amazing human being," the text read. "Those of us who have been fortunate enough to know and work with Steve have lost a dear friend and an inspiring mentor. Steve leaves behind a company that only he could have built, and his spirit will forever be the foundation of Apple.
Personally, I'm still very much trying to cope with Steve Jobs' sudden passing.
In closing, let me share with you some wise words from the legend himself…
"Stay Hungry, Stay Foolish and Learn from the Best"
R.I.P Steve Jobs… You'll be missed! =(
Incoming search terms:
Tagged as: Bills Gates · Remembering Steve Jobs · Steve Jobs · Steve Jobs Cancer · Steve Jobs Dead · Steve Jobs Death · Steve Jobs Died · Steve Jobs Facebook · Steve Jobs Last Words · Steve Jobs Legacy · Steve Jobs Memorial · Steve Jobs The Legend · Steve Jobs Tribute · Steve Jobs Twitter · Steve Jobs vs. Bill Gates · Steve Jobs Wiki
Or check out this highly recommended personal development product...
If you've enjoyed this article, please make a small $5 donation to support this blog: