Do you have dreams you are afraid to go after?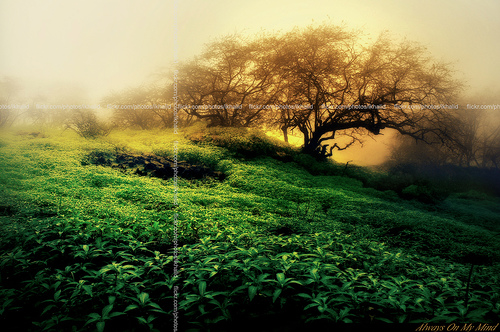 One of my blog readers forwarded me an email which I find really meaningful… It's a story about dreams and regrets. I hope that after reading this story, it will inspire you to seize the day and do everything that you have always dreamt about.
***
A man lay on his bed at the end of his life waiting to die. His dream came to pay its last respects and bid farewell to the man who had never used it.
As it entered the room the man looked down in shame.
"Why did you not realise me?" the dream asked.
"Because I was afraid," the man said.
"Afraid of what?" asked the dream.
"I was afraid I would fail."
"But haven't you failed by not attempting to use me?"
"Yes I have, but I always thought there would be tomorrow."
"You fool!" said the dream, "Did it never occur to you that there was only ever today… the moment that you are in right now? Do you think that now that death is here you can put it off until tomorrow?"
"No." said the man, a tear gently rolling down his cheek.
The dream was softer now, because it knew that there were two types of pain – the pain of discipline, and the pain of regret – and while discipline weighs ounces, regret weighs pounds.
Then the dream leaned forward to gently wipe away the tear and said, "You need only have taken the first step and I would have taken one to meet you, for the only thing that ever separated us was the belief in your mind that you couldn't have me."
Then they said goodbye and they both died.
***
Feel free to email me more of such meaning stories and leave a comment so I know you have learnt something useful.
Recommended Resources To Help Fulfill Your Dreams
Panic Away – A Revolutionary New Technique To Cure Acute Anxiety And Panic Attacks In Easy-To-Follow Steps Without Any Medication!
The Ultimate Life Guide – The Secret, The Law Of Attraction… None Of That Can Work For You Until You Understand The Big Picture And How It All Works Together With Your Brain. Genuine Mind Power And Natural Laws Of The Universe Explained In Detail…
***************
Love this article? Sign up for my FREE Personal Development Email Newsletter today to receive more articles like this!
Incoming search terms:
Tagged as: dream · dreams · fulfill · inspiration · Motivation · regret
Or check out this highly recommended personal development product...
If you've enjoyed this article, please make a small $5 donation to support this blog: