Eavesdrop on Richard Branson and Dr. Stephen Covey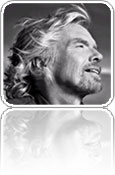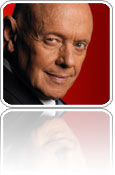 If you could eavesdrop on conversations with people like Richard Branson and Dr. Stephen Covey, while they were talking about what THEY think are the keys to success in the new economy… would you listen?
This is the opportunity I wanted to give you… and the best part is that it will not cost you a PENNY.
My friends, Alex Mandossian and Greg Habstritt, are holding an incredible series of training calls starting Wednesday. They will be featuring interviews with not just Richard Branson and Dr. Stephen Covey, but 10 other world experts and authorities!
You'll hear directly from people like Tony Hsieh, the CEO of Zappos.com, who just sold for over $900 million to Amazon .. it's obvious that there ARE people doing well even when the media is reporting gloom and doom!
In all, you'll learn from 12 of the greatest minds in the world today. Best-selling authors, incredible business visionaries, and some of the most insightful experts are going to share their secrets with you. People like Bill Phillips (Body-for-LIFE), Janet Attwood (The Passion Test), Bill Harris (star of 'The Secret'), Marci Shimoff (Happy For No Reason), and the list goes on!
And if you can't make the live call each time, you'll ALSO be able to access the replays of the calls – all at no cost!
You'll get access to this exclusive program, both the live calls and it won't cost you anything.
Click here to get all the details
These incredible teachers are ready to give you the keys to the future, and help you create prosperity, happiness and freedom in your life.
All you have to do is step into this opportunity and take advantage of it! Hundreds have already reserved their spot in this training series, so you need to grab your spot NOW before it's too late.
Go here and learn how to access all of this incredible insight
To Your Success,
Shun Jian
http://RichGrad.com
Personal Development for the Book Smart
P.S. When was the last time you had a chance to learn from 12 of the most respected and successful experts in the world? This is probably your first chance .. and may be your last if you don't grab this opportunity!
Go here and get started right away
Tagged as: Alex Mandossian · Bill Harris · Bill Phillips · Engage Today 2009 · Engage Today Live · Greg Habstritt · Janet Attwood · Marci Shimoff · Richard Branson · Stephen Covey · Tony Hsieh
Or check out this highly recommended personal development product...
If you've enjoyed this article, please make a small $5 donation to support this blog: