7 Favorite Tips on Controlling Your Personal Finances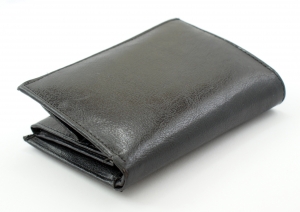 With the current economic climate in the shape that it's in, how to control your personal finances is often a hot topic of discussion. From person to person, the way we control and monitor our money changes constantly, it's up to us as individuals to ensure we are controlling our money in an effective and sensible way.
Here are my favorite personal finance tips that I hope will offer some guidance:
1. Monitor – monitoring your personal finances to the best of your ability is a key way to monitoring your expenditure.
To start monitoring your finances, grab a pen and a piece of paper and note down all of your monthly incomings and outgoings. This way you can easily see with a glance how much money you are making and spending from month to month.
2. Budget – Setting up a budget to follow your finances is an easy way of saving money.
You can start off again by taking note of your income and expenditure, and then you can work out how much you can afford to spend each month without having to struggle.
If you are thinking about saving some money for a particular date then this can be a great way of doing so, you can work out how much you would need to save each week and set yourself specific targets.
3. Use a savings account – Using a savings account is fundamental if you want to save money. I have one set up that is linked with my normal account. It's simply set to transfer a little bit of money every month into the savings account from my main bank account, and to be honest I don't even notice it!
If you are US based a lifetime savers accounts or LSA is one of the best ways to save, what you put in your account is not tax-deductible but any returns you earn from your LSA are tax-free. If you are UK based like me, then a cash ISA is the equivalent. All interest is tax free and your capital is completely safe.
4. Check your bills – Do you check your bills to see how much you could be saving? This is one of the easiest ways to save money.
Using comparison websites, you can check your various bills, including your utilities, internet and insurance to see if you are paying over the odds. Price comparison websites are good for doing this as they do the hard work for you; they check the main competitors in one go, so that you don't have to go through them one by one.
5. More than one credit card? – Many of us use or have credit cards at one time or another, but credit card debt can build and build unless you monitor how much you are spending.
If you currently have more than one credit card and you are paying interest on all of them, then why not consider taking out a balance transfer credit card. Balance transfer credit cards work like a consolidation loan, where as you can transfer all of your balances to one card, so you only have one easy to manage payment to make per month.
Along with being an easy to manage payment, balance transfer credit cards also come with an interest free period, where you can pay off some of your debt without incurring any interest.
6. Reward yourself using your credit card – If you use your credit card often, then make sure you are getting something out of it, reward credit cards are a great way of doing this. You can gain rewards on whatever you spend depending on type of credit card you use.
An example of this could be if you're a jetsetter, why not use an airline credit card? You can build air miles for the next time you travel whenever you spend. There are so many credit cards currently on the market, that there is bound to be one that suits you.
7. Sell unwanted items – This is a key personal finance tip I always use, and it is probably the simplest. All of us have things lying around our homes that we don't use. Why do many of us just leave them there? If the item has no sentimental value and it's just taking up space, then why not sell it and make some quick fire cash?
I hope my top personal finance tips will help you on your way to financial success.
***************
Recommended Resources
Secrets Of Self Made Millionaires – Discover The *7 Steps To Financial Freedom* That Transformed An Under Achiever Into A Millionaire At Just Age 26
The Science Of Getting Rich – Learn the Exact Formula to Achieve Any Financial Goal With Mathematical Certainty No Matter What Condition the Economy Is In
***************
Love this article? Sign up for my FREE Personal Development Email Newsletter today to receive more articles like this!
Bio: This article was written by Andreas Nicolaides, a personal finance author for UK based MoneySupermarket.com. Andreas has written articles on many finance related topics during his time at MoneySupermarket including credit cards, debt and money saving.
Tagged as: How to Control Your Personal Finances · money saving · Personal Finance Tips
Or check out this highly recommended personal development product...
If you've enjoyed this article, please make a small $5 donation to support this blog: