Life Directions Intensive Day 2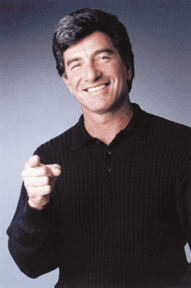 As Rob promised, Day 2 was a day where we began to uncover our missions and visions. The first half of the day turned out to be pretty serious as we dived deeper into our subconscious to bring out the messages from our hearts and spirits.
After that, it was fun, fun, fun! Everyone was dancing and having a good time. Excitement filled the air as we shared our visions in a very unique way. It was an experienced not to be missed.
I made friends with a cool lady named Constance who owns a spa. We were talking about touching people's lives and she related how massages not only relaxes one physically but when done right, touches one on a deep emotional level as well. Interesting…
Anyway, here are the learnings for Day 2:
What you need to understand about missions
#1 You have a mission
#2 Your mission cannot be fully fulfilled in this life time ("If you're still breathing, you're not done!)
#3 Your mission encompasses both business and personal life
#4 Your mission is not your job or business
#5 Your mission is not your role
#6 Your mission is based on serving others
#7 Your mission is based in action
#8 Your mission does not have to be huge
#9 Your mission excites you and ignites your passion for or against something
#10 Your mission has nothing to do with money
#11 Your mission is something you can control on your end
#12 You may already be living your mission at some level
#13 Mission is Spirit's work
#14 You CHOOSE your mission
#15 You find your mission in your heart
Ok that's all for now. Do continue to tune in for updates on Day 3!
Recommended Law Of Attraction Resource For a Great Year


***************
Love this article? Sign up for my FREE Personal Development Email Newsletter today to receive more articles like this!
Incoming search terms:
Tagged as: Day 2 · Life Directions Intensive · Life Purpose · Mission · Seminar · T Harv Eker · Vision
Or check out this highly recommended personal development product...
If you've enjoyed this article, please make a small $5 donation to support this blog: