My 5 Minutes Of Fame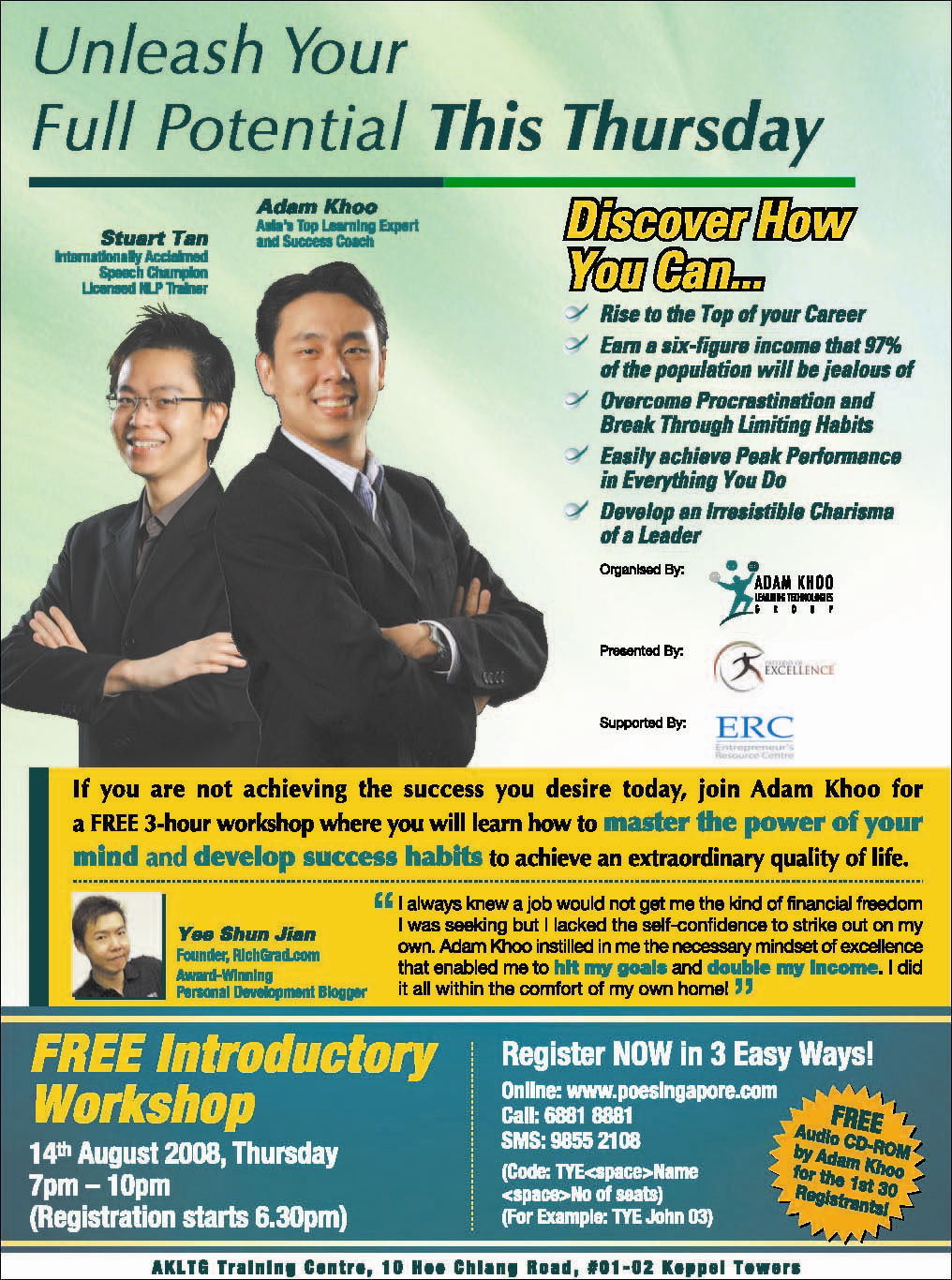 So I had my 5 minutes of fame today… on 2 local papers… "Today" and "The Straits Times".
Jimmy called me early in the morning to tell me that he saw my testimonial on Adam Khoo's ads for The Patterns Of Excellence.
I told my mom about it and she was like "What did you do? Why are you on the newspapers!?"
It was really funny because she looked so anxious… she never really did understand what I'm doing (try explaining "internet marketing" to your mom) and I doubt she'll ever do.
But the smile on her face thereafter says it all.
Sometimes in life, we're not really sure if taking the alternate path is going to pay off… but one thing's for certain… if we don't even give ourselves the chance to do it and give it our best shot, we'll never know.
I'm glad I followed my dreams… As the saying goes… dreams are all we've got.
Tagged as: Adam Khoo · Internet Marketing · NLP · Patterns of Excellence · POE · Stuart Tan · Success · The Straits Times · Today
Or check out this highly recommended personal development product...
If you've enjoyed this article, please make a small $5 donation to support this blog: