What would you do with an extra 36 hours every week?
The 4 Hour Work Week, by Tim Ferriss, caused such a stir in the blogosphere that it fired up the imagination of Edward Mills, who boldly asked all those who dared to dream, "What would you do if you had 36 extra hours each week?"
Zoe Routh took part in Ed's challenge, with a lovely post (complete with pictures) of the adventures she plans to embark on and the activities she never found time for. I was pleasantly surprised to be tagged by Zoe to paint my own rosy images to this fascinating question.
So, without further ado, here's the utterly incomplete list of things I would do if I were given an additional 36 hours every week:

Write THAT book.
You know, THAT book. THAT book I have been meaning to write since I was 16. THAT book which is going to make a major difference in many people's lives. THAT book which I have put off for the longest time. THAT book.
I'm sure you have THAT book you need to start writing too, no?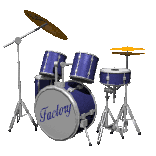 Take up Drum Lessons.
I have always loved the drums. I mean, how many instruments do you know have so many parts which you can comfortably control with 4 limbs? Oh and did I mention that drummers look really really cool? Enough said.
Learn Salsa.
So, one of my friends brought me to a Salsa Club last year and it got me a little interested. After all, it's a social dance where I can get to meet a lot of different people and pick up coordination skills at the same time.
Maybe my soul mate is somewhere on the dance floor! Maybe… Just maybe…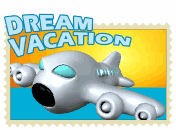 Visit a different city every week.
Few people have the luxury to travel the world as and when they want to. They are either constrained by time or money. Assuming neither to be limiting factors, I would love to travel to a different part of the world every week to understand first-hand the diverse cultures out there.
Other Ultra Cool Stuff
Learn Japanese
Pick up Photography
Do more Social Work
Watch all the great thought-provoking movies/documentaries
Explore Philosophy
Understand Psychology
Rediscover my passion for Scrabble
And the list goes on…
Ok, the time has come for you to fire up your own imagination. I've been given the honour to tag at least 5 bloggers to join in the fun. The question is simple, "What would you do with an additional 36 hours a week?"
Write a post about it, link back to Personal Development for the Book Smart and Ed's original post at Evolving Times, tag at least 5 other bloggers and have a wild time figuring out what to do with your 36 hours of free time/week!
You have been tagged:

Alan Torres
Jenny and Erin
Jacklyn Ker
Karen Ashley Ng
Jonathan Phillips

P.S. I am starting on THAT book. There's never a better time than NOW. =D

***************
Love this article? Sign up for my FREE Personal Development Email Newsletter today to receive more articles like this!
Tagged as: 36 hours per week · 4 hour work week · Tim Ferriss
Or check out this highly recommended personal development product...
If you've enjoyed this article, please make a small $5 donation to support this blog: