RichGrad.com surpasses 1 Million Pageviews!
Today is a significant day.
I started this Personal Development Blog 4 July's ago with 0 visitors and today marks the day where my blog traffic surpassed the 1,000,000 pageviews milestone!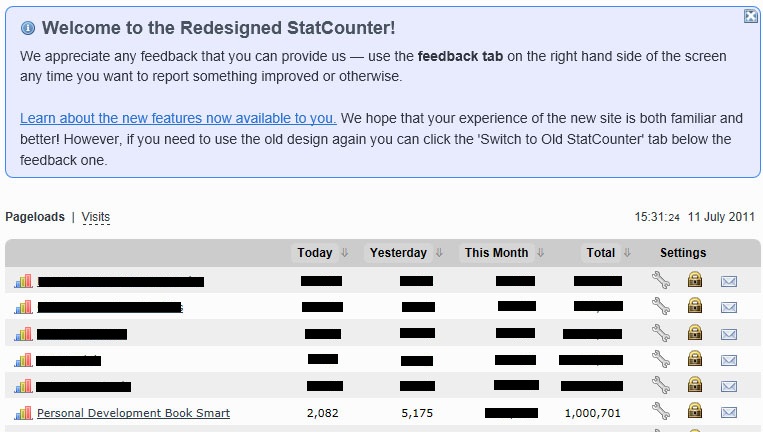 And here's the kicker… I would not have had the pleasure to enjoy this moment if the following deal went through: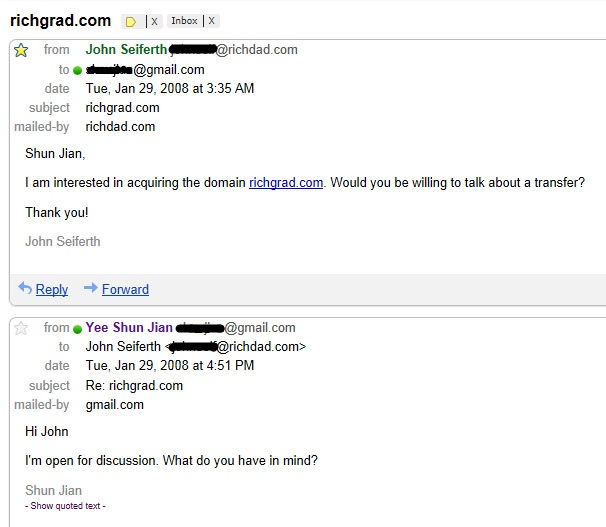 You see, back in January 2008, when RichGrad.com was still in its infancy, I got an offer from John Seiferth, Robert Kiyosaki (Rich Dad)'s apprentice to buy over my domain.
The deal fell through because John Seiferth was apparently too busy to follow up.
After repeated replies to John's initial email which went unheeded, I decided to continue developing this site on my own and many moons later, this is the result.
So the moral of the story is… Everything happens for a reason. Something you perceive as bad at any moment can lead to something good over the long run.
I want to thank all my blog readers, subscribers, friends and family for the support. You guys are awesome! I hope to continue to inspire you for many moons to come =)
Tagged as: 1 million pageviews · Blog Success · Blog Traffic Milestonr · John Seiferth · Rich Dad · Robert Kiyosaki
Or check out this highly recommended personal development product...
If you've enjoyed this article, please make a small $5 donation to support this blog: